Dynapac is a Swedish multinational engineering company located in Karlskrona. The company was founded in 1934 and today has subsidiaries in seven countries. Dynapac produces pavers, mobile feeders, rollers and planers. Since October 2017 it is part of the French Fayat Group.
Group TEXNOKAT has to privilege to represent DYNAPAC, offering to the Greek market high quality broad range of asphalt paving equipment. Additionally, Group TEXNOKAT with the support of DYNAPAC offer great after sales services.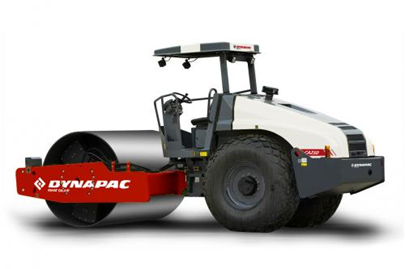 SINGLE DRUM VIBRATORY ROLLERS
Dynapac's range of small and medium-size vibratory rollers are used to compact all types of soil with the exception of rockfill. The rollers are suitable for most types of road construction, airfields, dam construction, harbour projects and industrial constructions. Heavy-size vibratory rollers are used for a very wide range of applications. The thickness and grade of the drum's steel are adapted for compacting rockfill, although vibratory rollers are also known for their excellent performance on other types of fill. A special version with a padfoot drum (PD) is available for compacting cohesive soils.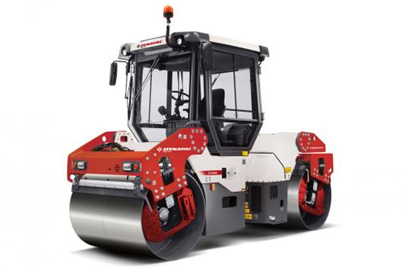 DOUBLE DRUM VIBRATORY ROLLERS
Dynapac's double drum asphalt roller range features everything from the most compact equipment for repair jobs to large machines for the biggest sites. Vibration dampened platforms, swivel seats for better visibility, logically sorted controls and Roll Over Protective Structures (ROPS) all contribute to the maneuverability, operator ergonomics and safety.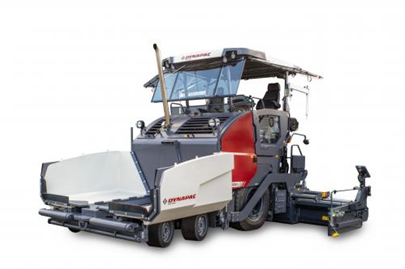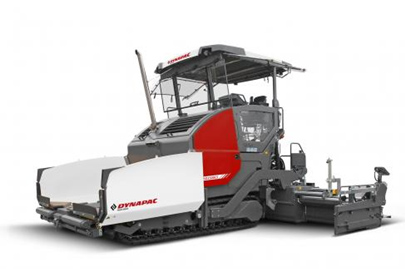 The Dynapac Pavers combine decades of experience with constant improvements. During the development we have focused on the paving process and paving quality as well as increasing the reliability of the machines. They are designed to meet and surpass your needs in terms of precision, efficiency and ergonomics. Dynapac paver range features the widest variety of choices: tracked or wheeled pavers, gas or electric heating, standard or high capacity work, different paver classes offering a sustainable drive concept, with Eco Mode or an optional high performance system called VarioSpeed. All pavers came with the same service concept and operating system to ensure maximum uptime.

DYNAPAC MOBILE FEEDERS
The heart of the Dynapac MF2500 is its reliable high-performance conveying system. With a feeding capacity of up to 4000 tons per hour it can transport 30 tons of asphalt, sand, or gravel in just 35 seconds. The durable belt is directly mounted on metal bracing for a long service lifetime. The only 2,55 m feeder in its class the Dynapac MF2500 combines cost effective transport with impressive feeding capacity. An optional SwingApp makes the MF2500CS incredible flexible and versatile.